OK 2015
Czech and Slovak Society for Photonics,
Czech Technical University in Prague, Faculty of Electrical Engineering
Action M Agency
invite you to attend the conference and exhibition
Optical Communication 2015
NGA: With or Without Optical Fibre
We connect R & D with practice
October 20 - 21, 2015 (Tuesday and Wednesday)
This year´s conference will focus on the topical theme of Next generation access networks (NGA).
During the first day of the event an exhibition will take place with stands of the leading companies active in the field of optical communication.
During the second day the educational section will take place.
General partner of the conference is
Česká telekomunikační infrastruktura a.s. (CETIN)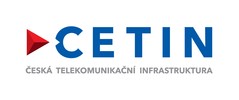 CETIN company introduction