Invitation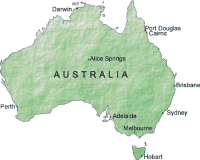 We are delighted to invite you to attend ISBIS4, the next conference of the ISI's Statistics in Business and Industry Committee.

These biennial meetings have been growing in size and importance. Their aim is to promote the advancement and exchange of knowledge in business and industrial statistics, to build international co-operation and association among statisticians working in business and industry, and to enhance interaction between statisticians in academia and those working in business and industry.

We're putting a lot of effort into creating a scientific program that will explore the really important problems that statisticians are, or should be, looking at in business, industry and finance. Many of the world's leading industrial statisticians are planning to attend. You'll have the opportunity to participate by presenting a paper, participating in panel discussion, and through the networking opportunities presented by the social program. And in addition,


you'll be able to combine it with a visit to Sydney, to attend the 55th biennial ISI Session, which is being held in the preceding week; and
we're holding it in a fabulous location for a vacation - right on the Great Barrier Reef and close to the world-famous Daintree tropical rain forest. Who said business and pleasure don't mix? Statistics, snorkelling, sailing, surfing, strolling ... . They really do go together

We look forward to seeing you there in April 2005.


Bovas Abraham
Chair, SBI Committee
Nick Fisher
Symposium Director